Himalaya Kids work on the concept "how children learn" with and focus on the Hdevelopment of education psychology. While Promoting the best Educational Procedures, we also keep ourselves aligned to the requirements of the NEP 2020 and also focus on following themes for Pre-Primary and Primary Classes: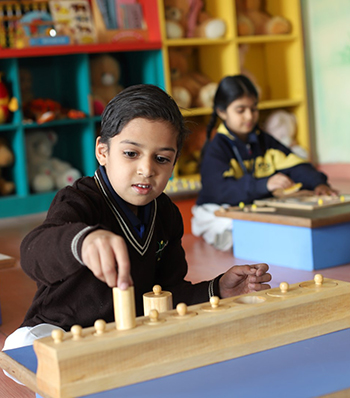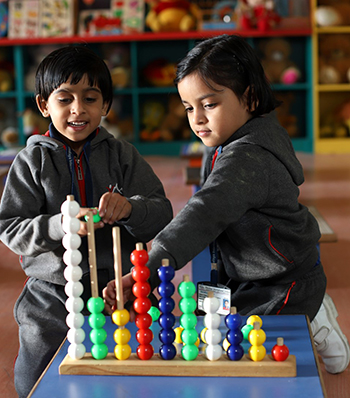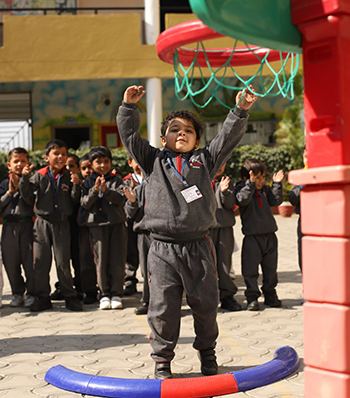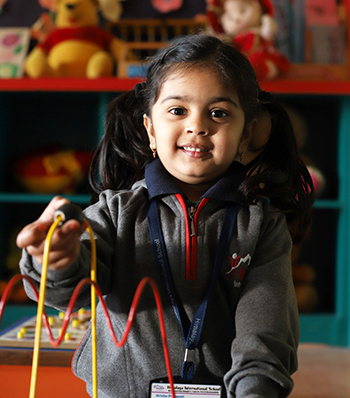 We work on the World leading curriculum. Students at Himalaya Kids have their school curriculum devised in such a manner that it promotes holistic development while promoting the inquiry model of learning. We do not evaluate our kids on the basis on only internal exams but we also keep a check by assessing them globally through National Level Olympiads like NOF, Spell Bee Competition etc
The Curriculum for Pre-Primary and Primary Classes is structured in such a way that it promotes a balance of:
Abacus Learning
Project Based Learning
Aptitude Reasoning
A.D.L (Activities for daily life)
Montessori Learning
Free Play
Music and Dance
Phonics
Basic Numeracy
Language and Communication Competencies
Learning by doing
Confidence Building and Personality Development
Arts and Integrated Activities
Focus on Whole Brain Development at an Early Age
Quick Math
Real-life themes, such as family, festivals and community, can be used as the main focus in curriculum organisation to connect the content of different learning areas.
Designing integrated learning activities using themes can connect the content of different learning are as and help children connect the learning content with their life.
In addition to arousing their interest in learning, children should be given ample opportunities to experience the content related to the themes and understand the relationships between different concepts at school and in their daily life so as to achieve a more comprehensive understanding of what they have learned
Indoor and outdoor activities
Gross and fine motor activities
"Quiet" and "active" activities
Individual, group and class activities
Activities initiated by children and organized by teacher
Early age technology adoption
Classes are conducted 6 days a week in the form of the 45 minutes sessions (2 session in a day).
Creative Classroom environment
Creative reading & writing classes.
Separate classes for slow learners.
We offer almost 48 live sessions per month
Parents can track the development and performance of their children.
Interactive learning modules and curriculum integrated activities for kids to keep them engaged
Child friendly facilities.
Online Supported Video lesson plans by teachers for interactive and fun learning
Weekly/Monthly Test
Physical/Virtual meet for parents at regular intervals
Own designcreative worksheetin hard and soft copy materials
200Worksheets and Big Book are available at Free of Cost.
| Pre Nursery | Nursery | LKG | UKG | CLASS 1 | CLASS 2 |
| --- | --- | --- | --- | --- | --- |
| 1.5 – 2.5 | 2.5 – 3.5 | 3.5 – 4.5 | 4.5 – 5.5 | 5.5 – 6.5 | 6.5 – 7.5 |