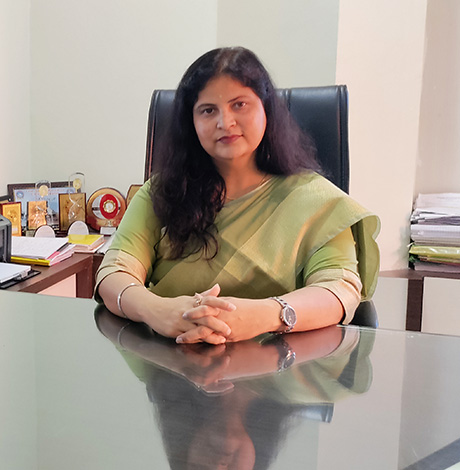 "Education is a shared commitment between dedicated teachers, motivated students and enthusiastic parents with high expectations."
We are preparing our students for the unpredictable future.
The golden years in school are not about lessons and home works but about growing and excelling in every way possible to fit into that fast changing and progressive world.
We at Himalaya are dedicated to provide catalytic impulses to every child to stretch his inherent learning competencies through a self-discovery process. We strive to endow the students with a platform, helping them to broaden their horizon and in the process provided them healthy, refined holistic and substantial education.
Sonal Bhatt
Principal