The Middle School Programme is structured to meet children's varied intellectual and developmental needs and builds on concepts and skills learnt in the Primary School.
The main aims of the Programme are developing skills related to writing, reading, reflecting, critical thinking, public speaking, fostering initiative among students and a desire to acquire knowledge. Whereas, in higher classes, the curriculum is delivered in a progressive and phased manner, enabling students to be well-prepared and future-ready. Application of knowledge and the development of analytical skills form an integral part of the programme that aims to develop students to become responsible citizens who make positive contributions to the society.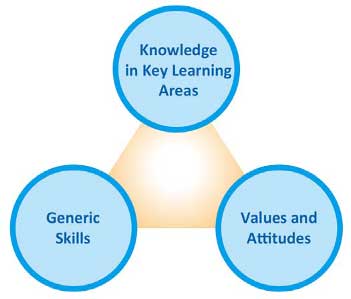 Being a Scholar at Himalaya offers the following distinctive characteristics in an individual:
Courage to live and think as distinct individuals who embrace their responsibilities in the larger world.
Exposure to the deep satisfaction that drives from service to others.
Amplifies the education experience to include the creative joy & aesthetic sensibility of the artist, and the vitality & competitive spirit of the athlete.
Inculcating researching habits of mind in scholars as the foundation for a lifelong love of learning.
Nurture the development of character to lead a purposeful life.
Remedial Action Programme
The Remedial Action Programme provides support to students identified by the teacher inside the classroom. The cornerstone of our referral process is communication among all parties involved with the student. The support program offers a variety of academic services, peer learning, one-on-one specialized classes, and small group instructions. The program strives to develop each student's ability by establishing a solid foundation in key academic areas.