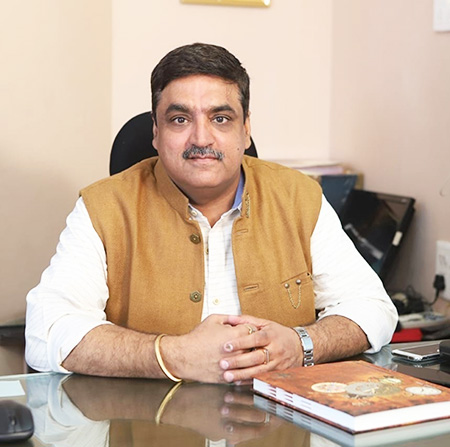 In the year 2010, since the inception of Himalaya International School and in all these years of experience in our holistic teaching practice, we have proved that it's a school where a student grows and achieves greater heights of attainment, develops the latent ideas, and become successful humans with excellent education.
The motto of Himalaya is Shine Bright-Aim High-Be Humble and the purpose of this motto is to develop an individual, physically, mentally and socially and at the same time developing moral and ethical values amongst all our students.
We at Himalaya aims to provide conducive learning environment and best of facilities to enable holistic development that leads to happiness and success in life.
Sunil Dora
Director